About Katie Colin Farm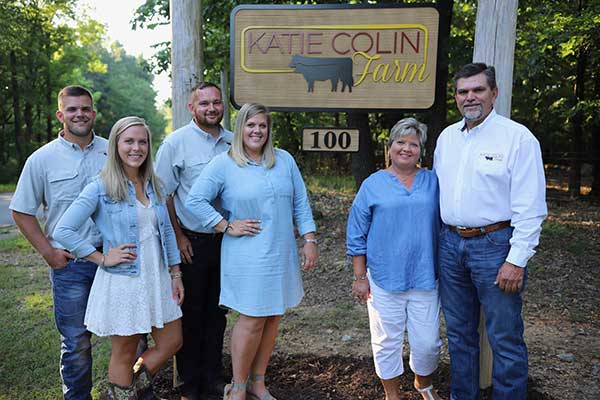 Katie Colin Farm is located in Cartersville, Georgia. It is a family farm owned and operated by Greg, Tammy, Katie Ruth and Colin Bennett. The foundation of our operation is Angus cattle.
Our goal at Katie Colin Farm is to produce high quality Angus cattle, which are both eye appealing and productive. The females on our place need to have good dispositions, fleshing ability, a deep body and three-dimensional shape, as well as excellent udders.
In addition to their phenotypic qualities, these cattle need to measure up genotypically too. We use EPDs to evaluate our herd on balanced traits, never focusing on single trait extremes. Along with a visual appraisal of every animal, we closely scrutinize the data available through the Angus Herd Improvement program to evaluate economically important traits. These EPDs allow us to measure these animals quantitatively. We believe the key to profitability comes from not only increasing your outputs, but also (and sometimes more importantly) decreasing your input costs. Therefore, we always breed for moderate framed, efficient cattle.
We use artificial insemination as the foundation of our breeding program and embryo transfer on elite females within our herd. By focusing our attention on these outstanding cow families, we have produced a number of outstanding bulls and females that we sell every spring.
With that being said, our focus is on our customer. We stand behind every animal that leaves our farm 100% and realize that our success is only a result of our customer's satisfaction. Please do not hesitate to contact us with questions regarding the cattle; we look forward to visiting with you and sharing more about our herd of Angus cattle.